---
MVDDS-DiY 2017


MVDDS/D

i

Y

is the new Hypercable concept and design to deploy itself a high performances MVDDS system.
MVDDS-DiY is ready for plug and play use; and can be deployed by a no RF technician.
Our user manual,  a short  and free training by the WEB or in factory make you in few hours, The MVDDS/DiY Specialist.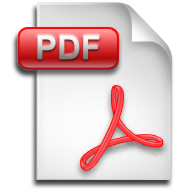 Download MVDDS/DiY Flyer
Please ask to us for more informations.
Basic MVDDS system is available from 10 GHz up to 14.5 GHz.
Choice of Combiners, modulators, demodulators & antennas.
---

10 years of commercial life and battles from 1997 to 2007
---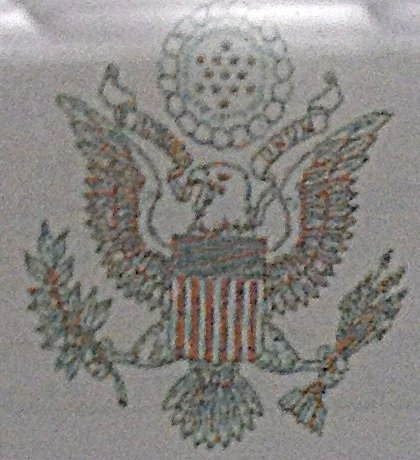 US NAVY 1997 purchase three C Band 3.6 GHz HYPERCABLE MMDS.
L'ambassade des Etats Unis a Muscat (Sultanat d'Oman) se dote de 3 systèmes Hypercable en bande C afin de rediffuser depuis l'antenne de 6 mètres de diamètre, les programmes TV du satellite AFRTS en bande C. (Hypercable design for Frequency Sharing).
Le Systeme Hypercable permet de recevoir et de rediffuser internet et les programmes de Télévision  vers  des antennes de seulement 10 cm de diamètre

Pour v

isualiser les articles, cliquez sur les liens et les vignettes.
Download all You Tube links by clicking the mouse or here and on any video image.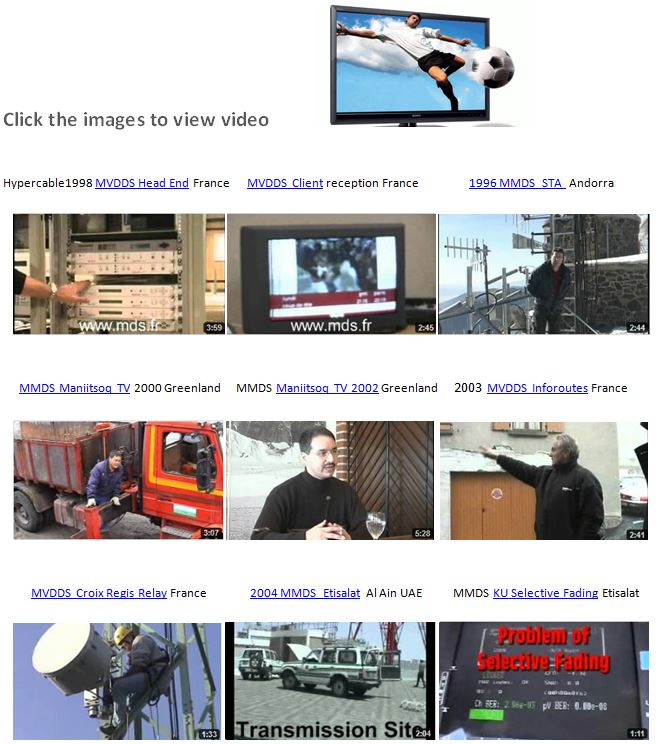 ---
Broadband Wireless Access MVDDS "Hypercable Story
Press Release 1997- 2012

Paragraph extracts from:
FCC ET Docket No. 98-206; RM-9147; RM-9245
Restrictive EPFD Limits Unnecessary to Prevent Harmful Interference to DBS Reception as Demonstrated by Current Deployment of MVDDS Systems
"As the successful bidder, MDS International accepted the risk of installing the first Hypercable system at its own expense, with the condition that it be removed if the system implementation was unsuccessful. Rather than requiring removal of the system, Etisalat has ordered more systems. Since MDS International successfully installed the first Hypercable system in August 2002, Etisalat has contracted for three more systems that are being installed in four of the Emirates (including Dubai, Sharjah, and Abu Dhabi), and requests for additional systems for deployment in the remaining Emirates are pending. Installation was completed within weeks of order placement for each system.
Forty-thousand consumer set-top boxes have already been ordered by Etisalat, which has been so pleased with the service that it has suspended further deployment of its coaxial cable television service, and Etisalat eventually expects to order six-hundred-thousand set top boxes. The service is currently available in the city of Al Ain, as well as in rural areas located up to 67 kilometers from the city center.
These rural areas previously had no access to multi-channel video service except from satellites".
---
L

e Progrés Entreprises Rhone-Alpes  Technologie Hypercable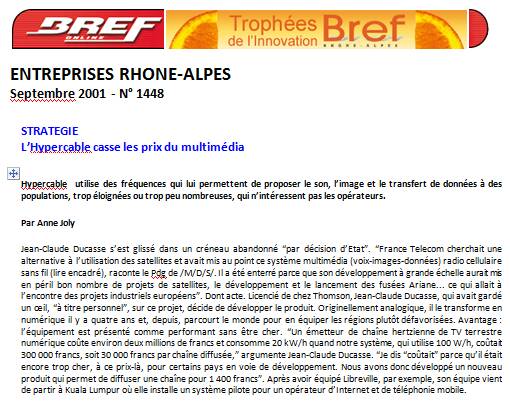 ---
Journée de travail du Sénat Français sur le haut d

ébit 1997
OFFICE PARLEMENTAIRE D'ÉVALUATION DES CHOIX SCIENTIFIQUES ET TECHNOLOGIQUES


---
Libération 1998 Technologie Hypercable-NetSurf Comprendre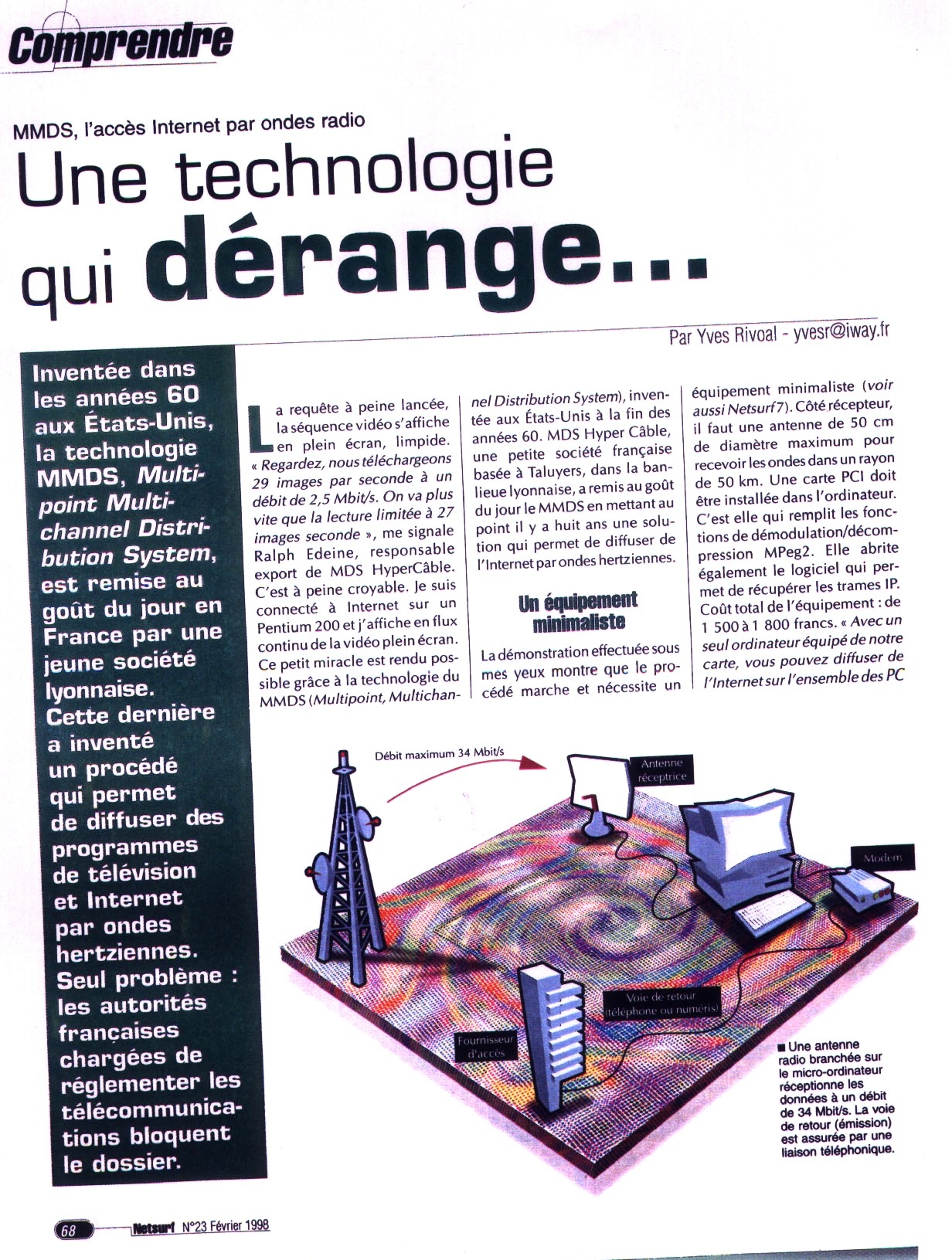 ---

---
Le Point  Technologie Hypercable-Lyon Figaro


---
MMDS Rapport du Ministère des Finances & de l'Industrie1999

---
FCC Hypercable MVDDS story in America.



L'Ambassade de France à Washington soutient Hypercable

http://fjallfoss.fcc.gov/ecfs/document/view.action?id=6512567968
Wikiwand the MVDDS dispute.
---
Why MVDDS cannot be deployed in USA ?
'' It is because rules imposed by the FCC, return these unrealistic projects''.
MORE: Download the pdf FCC document for the DBS licensee care
VISIT: http://cfr.vlex.com/vid/101-1440-mvdds-protection-dbs-19854952


---
---
Le Nouvel Hebdo Technologie Hypercable-L'Ardèche Branchée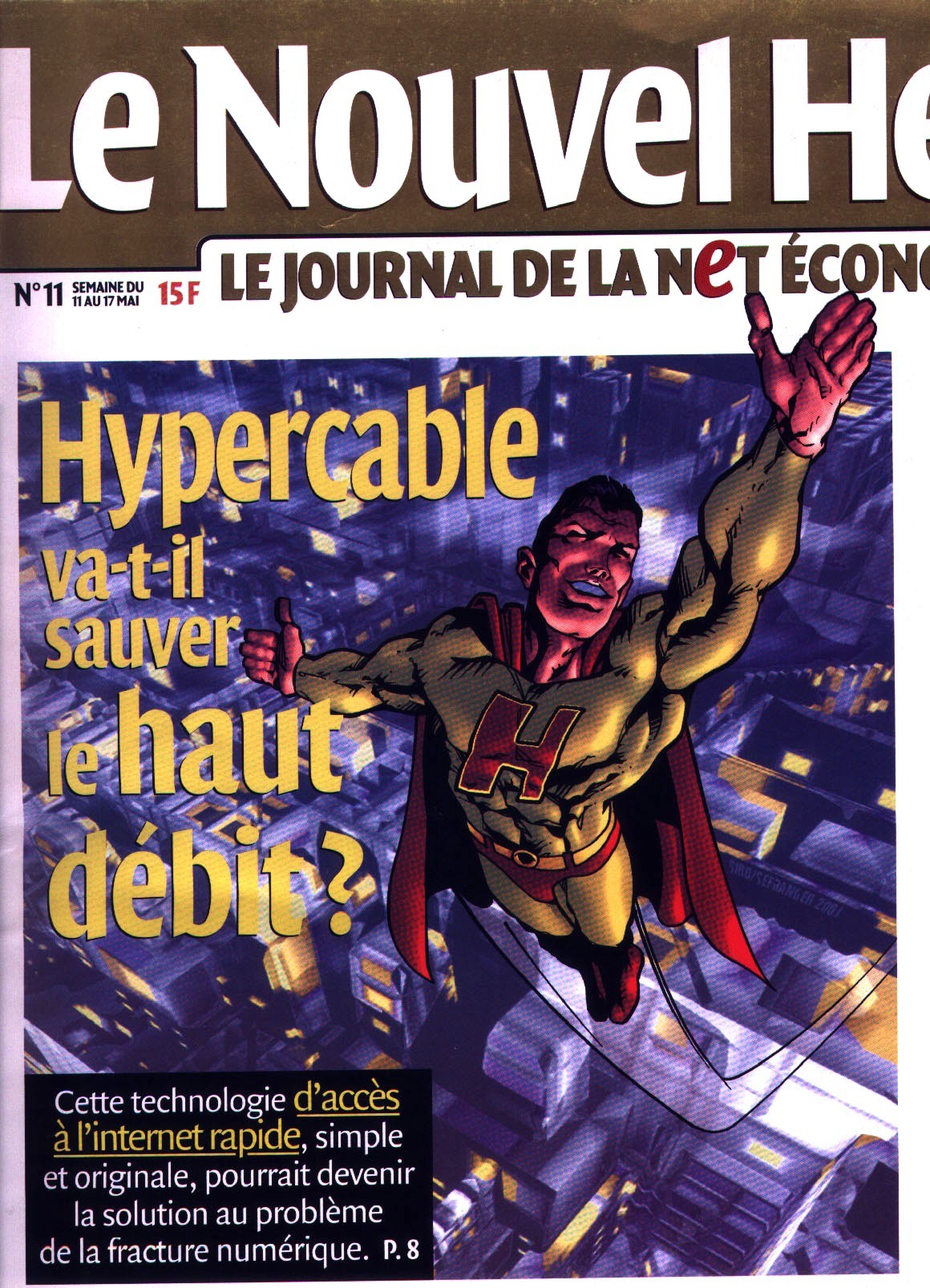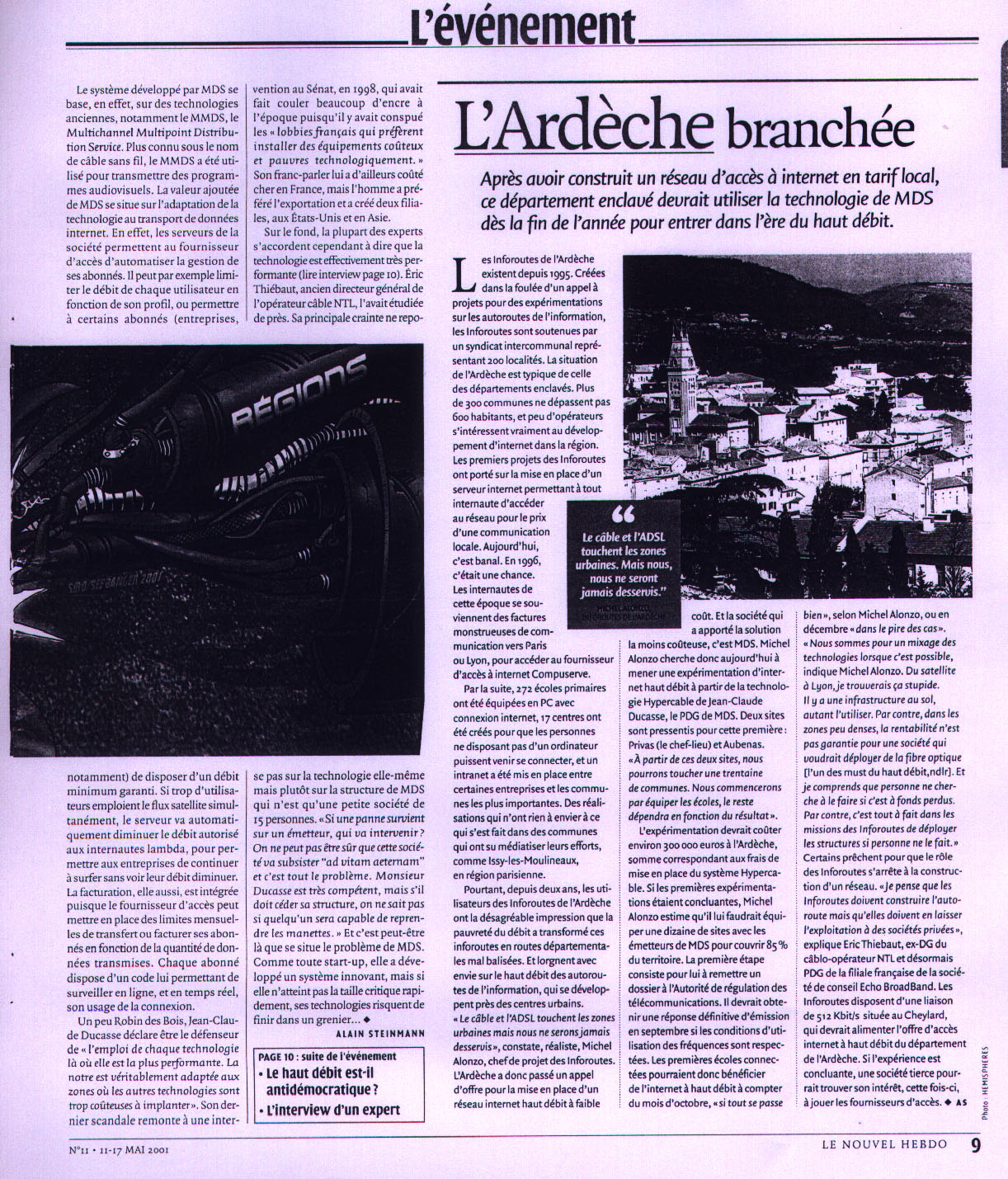 ---
O1 Net Le haut débit pour tous grâce à l'Hypercable

---
THE FIRST C-BAND MVDDS DEPLOYMENT IN THE WORLD

---
ETISALAT E-VISION GULF NEWS - MWS- MMDS Hypercable

---
Vols & Agressions chez Hypercable Lire l'article
Thefts and Attacks at Hypercable. Read the article

---
E-VISION UAE 2003 - MWS Hypercable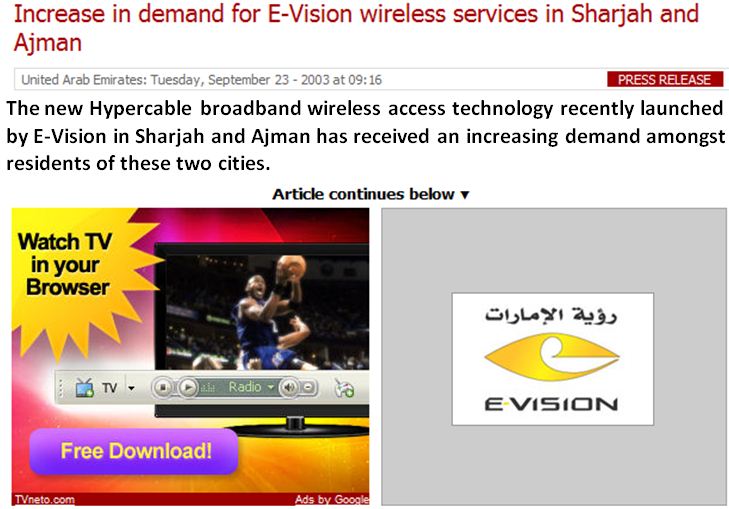 ---
MVDDS been born in France




Extracted from this article:
MDS International, a French company with wireless video and data networks that are already sharing satellite spectrum in several countries, including commercial systems in New Zealand, Andorra, the United Arab Emirates and one being tested in Ireland, plus a demonstration site in France.
---
Article from India about MMDS Hypercable concept

---
OTEN IRIS SIVU inforoutes de l'Ardèche WADSL Hypercable


ARDECHE SIVU & INFOROUTES Internet  WADSL Hypercable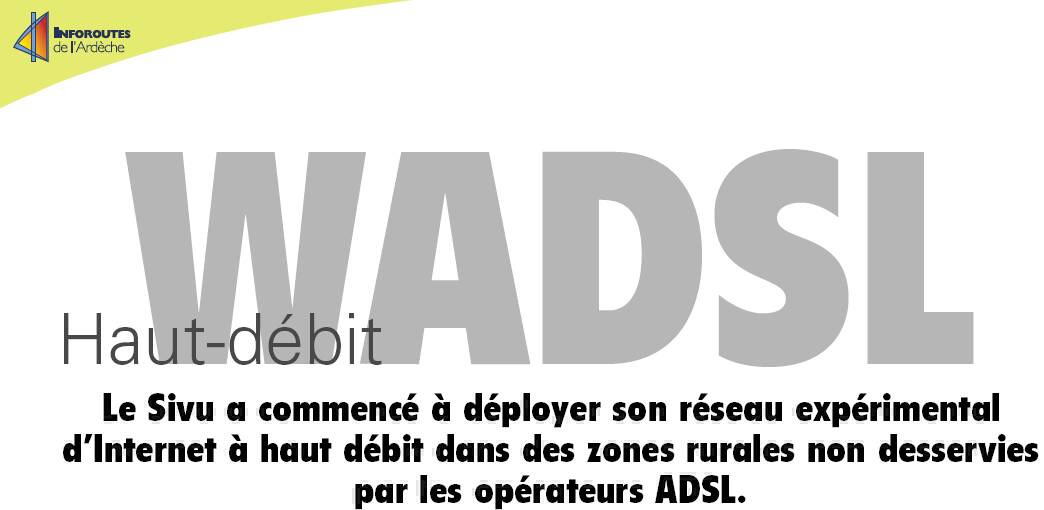 ---
NetEconomie hypercable le WADSL par la FING

---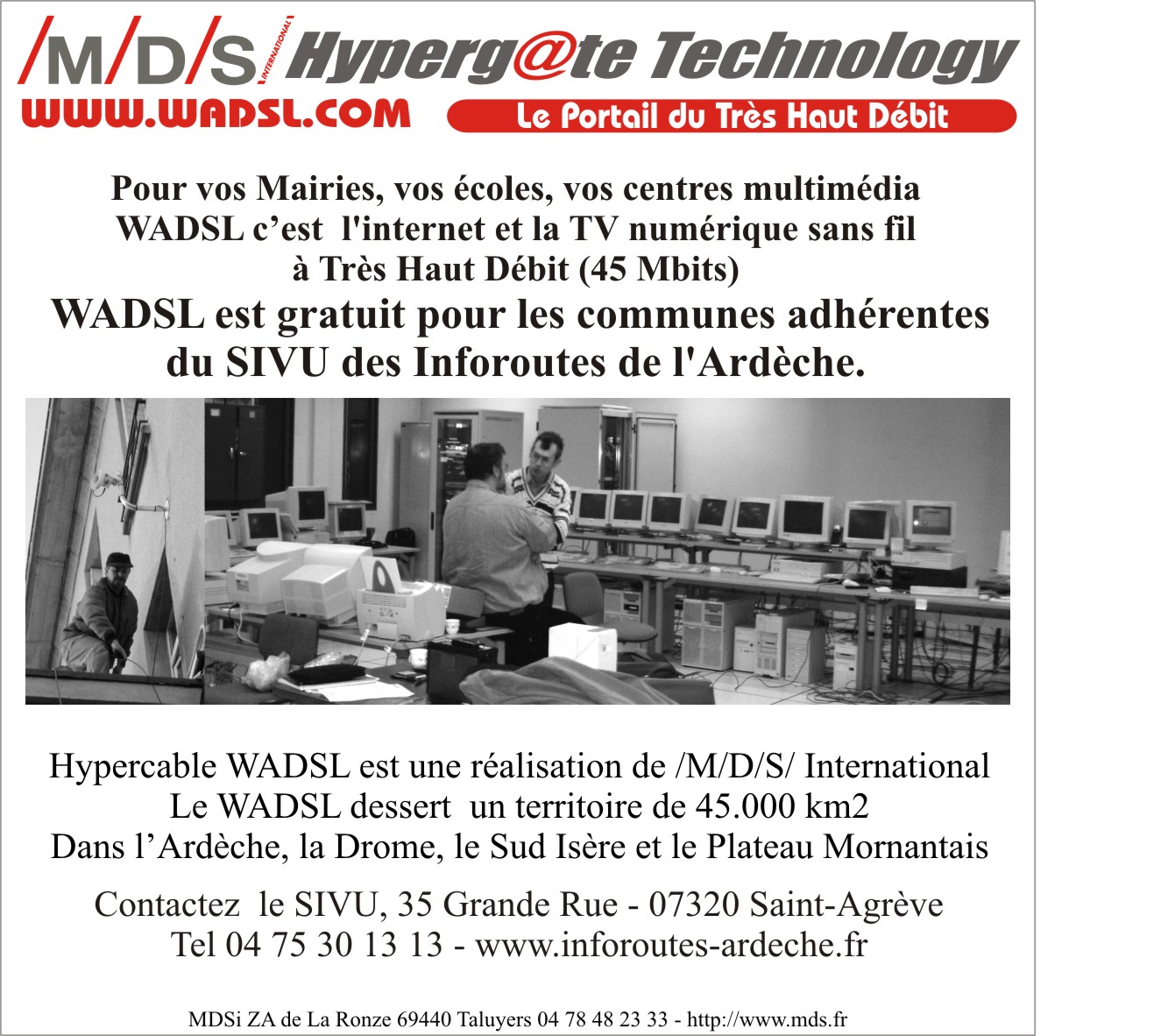 ---
---
Electronique International-Hypercable une alternative à la TNT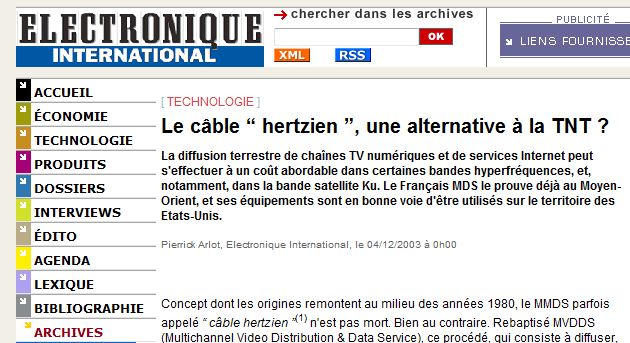 ---
HYPERCABLE Triple Play system 42GHZ and 5.7 Ghz in Surrey University and Paris Gigacom
AFTER IT HAS BUILT A HYBRID 42 & 5,7 GHZ QUADRUPLE PLAY BROADBAND SYSTEM ACCES, DEPLOYED IN ENGLAND AT SURREY UNIVERSITY 1, HYPERCABLE DESIGN HAS AGAIN BEEN CHOSEN IN 2007 FOR THE GIGACOM PROJECT THAT DEPLOYS A SIMILAR STRUCTURE  ON REQUEST OF THE CITY OF PARIS.
DOWNLOAD:

Pour visualiser les articles, cliquez sur les vignettes.
---
Broadcast Engineering Hypercable MVDDS Transmitter.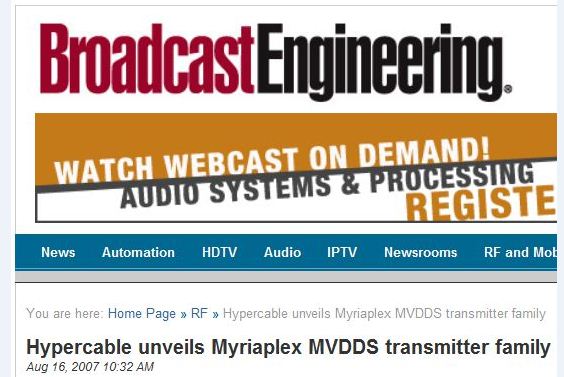 ---
Nigeria Lagos HiTV MMDS Hypercable system 2007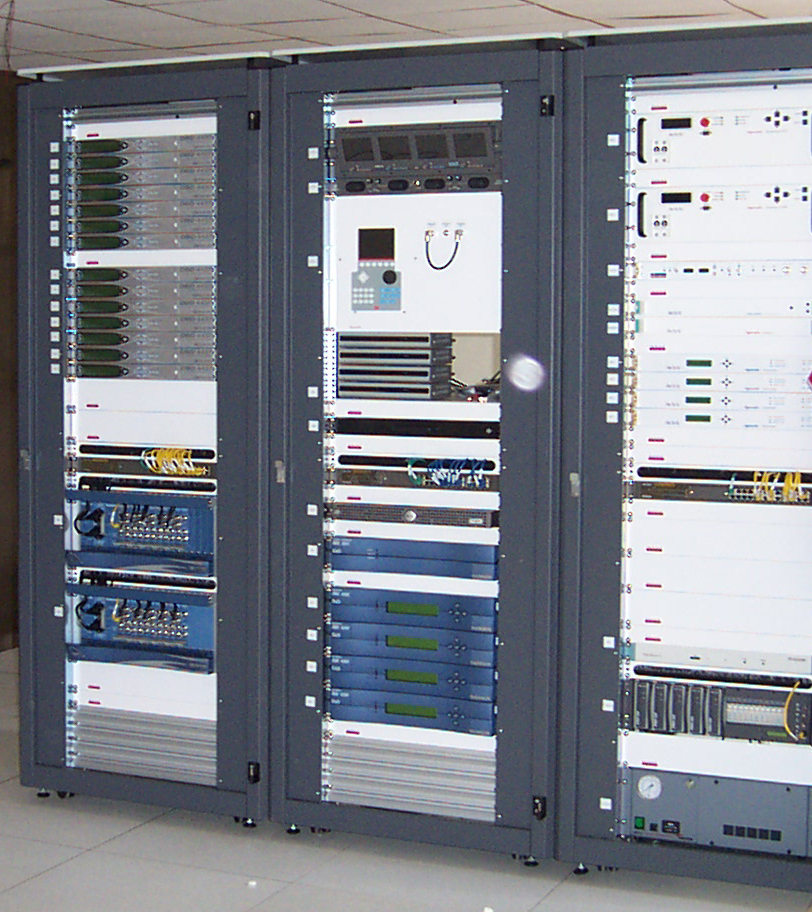 ---
LUM

i

ERES Le réseau de Video-Protection en  Rhones Alpes


---
Le Monde SuperWiFi Hypercable Publié le lundi 11 octobre 2012

---
Actu France USA SuperWiFi Hypercable Publié le lundi 10 octobre 2012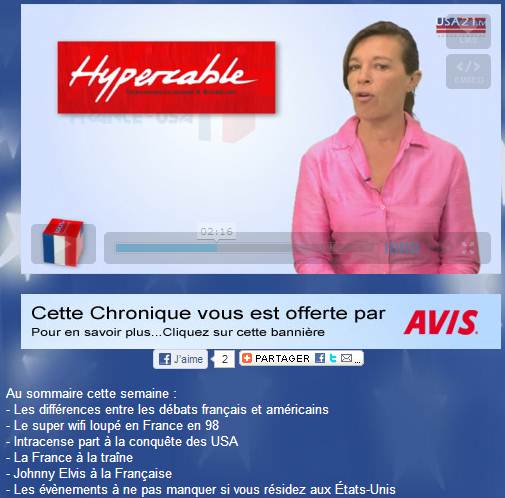 Voir l'extrait Super WiFi de la Vidéo de USA21.tv
---
ZD Net SuperWiFi Hypercable Publié le

lundi 08 octobre 2012
Le "Super Wifi" fait le buzz aux USA, où il pourrait couvrir de vastes étendues peu peuplées, pour y apporter l'accès Internet à haut débit. Il va également bientôt être testé sur des zones blanches en France. Ce qui est incroyable, c'est que la base de sa technologie a été inventée il y a 25 ans, et en France ! Lire Plus
---
SUPER WiFi le 802.22 ?
300MHz, 400 MHz, 500 MHz, 600 MHz, 700 MHz,

800 MHz, 900MHz et options > 6GHz


Débit utile en UHF Canaux de 5 Mhz ou de 10 Mhz Ethernet 8 Mbps ou 18 Mbps

Voir sur: You Tube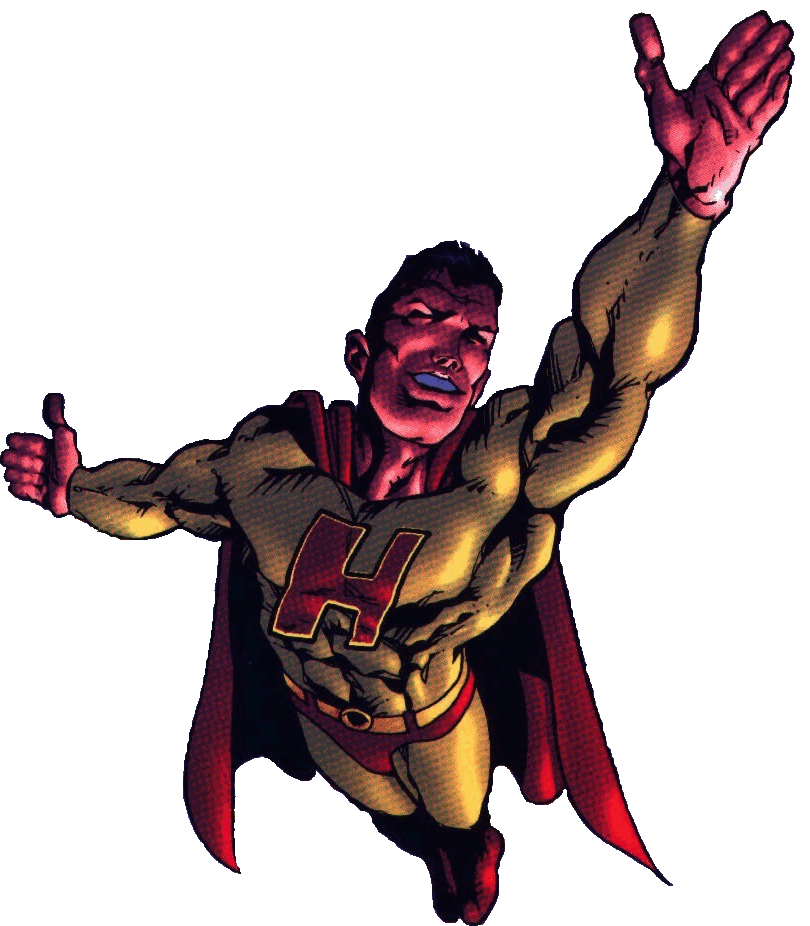 Un "Super WiFi" à 45 Mbps utile était opérationnel en Ardèche et en Drome de 2.001 à 2.005. Déployé  par le SIVU sous le nom de WADSL pour les Inforoutes Ardèchoises, le WADSL en technologie Hypercable-HyperG@te-HyperRake, disposait d'une capacité cellulaire de 1 Gigabit dès 2.001. Une partie du concept Hypercable dit WADSL fait maintenant le Buzz sous le nom de "Super WiFi" !
Bien que la couverture du SuperWifi soit assurée à longue distance la comparaison s'arrête là, en effet le "Super WiFi",  est un WRAN normé 802.22, bien loin d'égaler les performances débit/portée opérationelles, du WADSL des Inforoutes du SIVU de l'Ardèche. WADSL à été normé par la suite, dans une technique très voisine sous le nom de DVB-RCT